I've always had a camera with me, even as early as during middle school. All of my classmates and teachers got used to me taking their photos, documenting anything and everything. I mostly shot portraits, but I also loved capturing the world as I saw it around me. I've never stopped doing just that.
I remember quite well the decisive moment from over 30 years ago, when I was lying on the grass at my parent's home, facing my niece while playing a game with her. We chatted, we laughed and when I lifted my rangefinder camera, she remained at ease. I captured her beauty and her essence through my lens. It was magical. I clearly remember that satisfying feeling.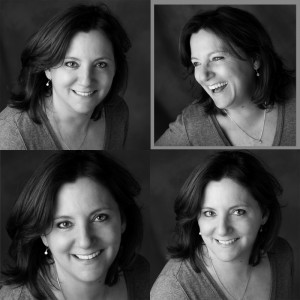 That feeling has never gone away, and years later I realize that it continues to be the sensation that drives me and my work. I am able to feel my clients sense of relaxation and ease.
It doesn't happen right away but when it does, their eyes just begin to sparkle, their shoulders drop and the magical dance of capture begins. I do not rush and I keep shooting until we all feel that the 'magic' has happened.
For those of you who are uncomfortable in front of a camera, trust me. I will change your mind. I have the ability to find your sweet angle and will capture your inner beauty. I work with the same intent, for any age, male or female, little children, seniors and corporate clients. My work, always, is for you and your needs.
For the past twenty years, I have been working on my craft, traveling and learning with National Geographic photographers, in the United States and abroad. I offer my clients an open mind, sensitivity and a professional yet casual approach. I strive to create authentic portraiture. I look forward to working with you.
BIO:
Janet is a highly regarded fine art portrait photographer. She spent many years in Massachusetts perfecting her craft while working with clients of all ages. She is particularly enthusiastic when authentically capturing people without posing them. Janet manipulates the natural light to her advantage and relaxes her clients with soothing and typically very interesting conversation.
She will only begin shooting when the moment is right.
Now, living in Santa Fe, NM, Janet is exploring landscapes, embracing the magnificent colors. Santa Fe is a wondrous place and everyone she meets has arrived with a story to tell.
Janet is interested in capturing images that reflect their history utilizing her natural photographic style.
She also finds enjoyment shooting interiors for clients.
Save