April, 2014
This page will be updated shortly: Riley now resides in Santa Fe, New Mexico and had quite a journey driving across country. She's loving life… A new slide show is in the making.
~~~~~~~~~~~~~~~~~~~~
February, 2012
Riley is a three year old Tibetan Terrier. She and everyone who comes in contact with her, do not believe she is a dog.
This will sum her up:  I'm doing a kitchen renovation and have been showing friends photos of what happens each day. On day one, everyone answered the same. "Wow, that's great. What does Riley think about this?"
See what I mean?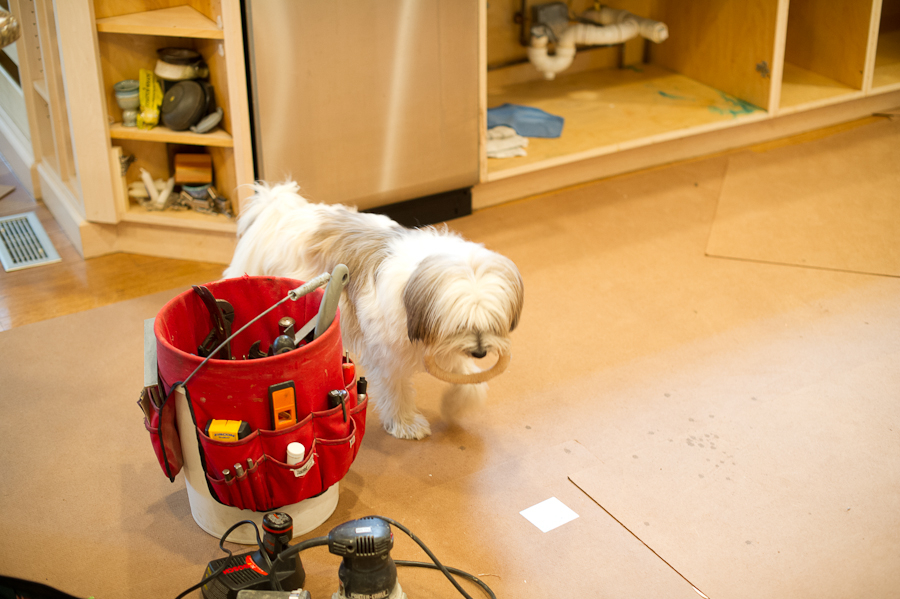 She is walking around not knowing where to go and what to do.
She is the love of my life at the moment. She is funny, laughable, ditzy, gets me out of my chair when I need to exercise, keeps me company and loves it when clients come for their sessions. She relaxes the nervous kids, has to show off for everyone and then after she's done her thing for me, she goes off quietly and waits for her turn to play with me again.
She is exactly what I wanted when I described the puppy that I would welcome in to my home. Cuddly, playful, one of the gang, friendly to all and healthy. I really did get my wish.
Riley loves all of my clients. Can you tell?
Come meet her soon. And, while you are here, we'll do a portrait session…
Book soon and book early! Janet Wolbarst Photography will schedule your session at your convenience. Sessions fill quickly during summer months. (June-September).