~ ~ ~
I will be available to start shooting senior portraits as early as June. I will shoot the month of June but will NOT be shooting again until the last week in July.
I will also not be able to take or return appointment calls from July 2 until July 25th.
Starting July 25th all calls and scheduling will be on a first come first served basis.
If you have specific date requirements please call NOW to schedule your session. My schedule will fill quickly for the months of June – November.
If you have any questions, call me.508-358-6173 or 508-479-5349 (cell)
If I have any changes to this policy, I will post it here. Please subscribe to the blog (at the end of any post, click on 'subscribe') and you will be able to stay informed.
Now, on to the good stuff!
.  .  .
CONGRATULATIONS
on making it to your Senior Year!
.  .  .
You have found
Janet Wolbarst Photography.
I am a long time photographer, mom, tibetan terrier lover. Just wait until you meet Riley!  I love to create, with only you in mind, the most amazing portraits you've ever had taken of you. I strive to capture your image like no one else has ever done. I shoot with a Nikon d3s as well as the new Nikon d800 (when available). I have a BFA in Art Education and taught Art for many years in Andover, Massachusetts at the middle and high school level.
What makes me different from other photographers is, I am an artist. I studied art, composition, drawing, painting, photography and ceramics. I am also a teacher and mentor and I genuinely enjoy relating to and being with my clients. We will become friends during your session time, I will get to know you and you will learn about me.
I will spend a lot of time with you. We will talk and I won't start the session until you are ready and I will shoot until we are both 'done', as long as we've got 'the' shot. I believe that it takes time for me and you to 'connect'.
I sometimes will act silly, I'll act serious, all the while, observing your best angle, your features and wait for the moment when your shoulders and face relax and the shyness or 'posing' stops.
Then, we get to work. We have fun, we laugh and the magic happens.
I make portraits, I don't take pictures.  
That said, a session can last between 1-2 hours. I will never rush you.
WATCH here for more information and updates.
BOOK NOW to schedule your session to get the time slot you want.
I only shoot two sessions per day in the summer, one in the morning at 10:30 and one in the afternoon around 2:00 early summer.
I will be offering late in the day sessions to get magic lighting, that warm glowy kind.
(There is an additional fee for this as it will not be at my studio/property)
Call or email  asap to book, I will be shooting all summer ( in June and starting again  on July 26th) and all Fall, but not every day. If you have a preference or limited availability, let's talk soon.
We only shoot in good weather. One important bit of info: I will make the decision if we need to postpone due to not perfect weather and also I do not allow retakes due to regrettable hair or clothing choices.
Janet
508-358-6173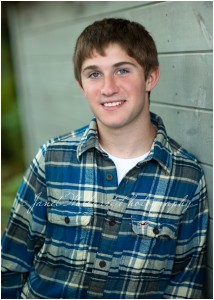 or
janet@janetwolbarst.com