If you are like me, then realizing that you need a photo of yourself can be something that you are afraid of, something that you will procrastinate making an appointment for and you'll hope that you can get away without doing it. For some, it's worse than going to the dentist or trying on a bathing suit. For years, I've heard friends, my kids' friends, colleagues and strangers tell me that they dreaded it or that they did have their portrait done and they hated the images.
I've always had a natural ability to relax friends and clients who book sessions with me. With one exception. My brother. But, he's a pill… love him, but he's a pill, nonetheless. One day I'll capture him when he least expects it.
I think I 'got' him in this image because he thought I had a zoom lens on and was capturing Riley.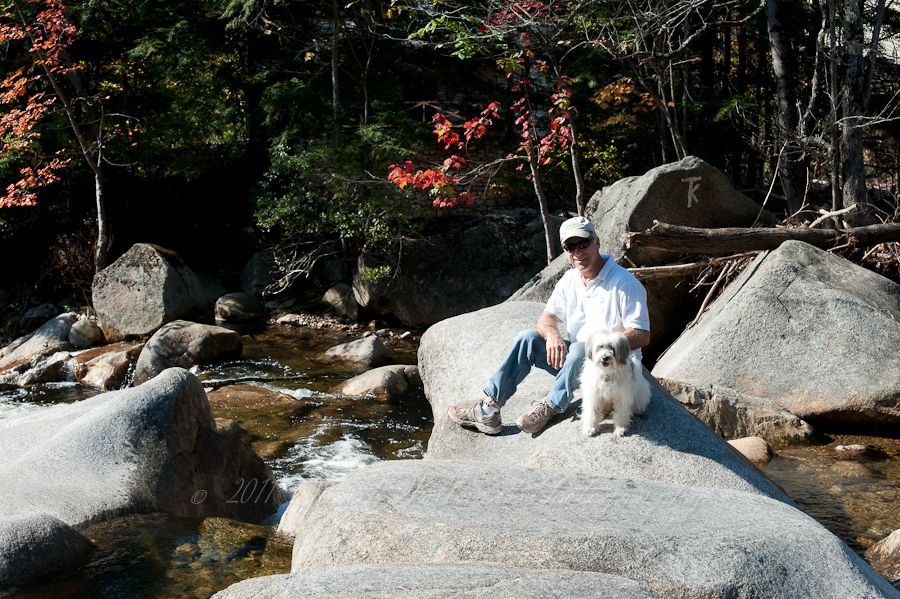 I decided long ago that when I'm passionate about something, no one can stop me. I am passionate about 'capturing' my clients and having them leave my studio or their location with a huge smile and most often a hug, letting me know that they had a great time, that they have never experienced such fun and relief during a photo session with me and that they can't wait to see the images. It is very exciting for me to be able to do this and I think it's very important that you have a professional photographer to work with. I have a BFA in Art and I've been a photographer since I was a teen. I've traveled with amazing photographers here and abroad perfecting my skills. I believe that anyone can take photos, but I capture portraits. My portraits of you will be a collaboration between you and me. We will do it together but you can rest assured that as I do the driving, you'll be giving me the fuel. What transpires will be a unique experience.
I will search to 'find' you, your best angle. Nothing is more exciting than being great at what I do. I feel very fortunate to be able to pass on this gift to you and make you shine, glow and feel great about yourself.
Yes, I will do a little 'photoshopping' if you request it and I will make sure that you look natural and authentic.
I guarantee that you will be happy and that you will be proud of your new images, head shot and that you can display them with pride.