I moved out of 8 Webster Lane yesterday and as I backed up I took one last photo. My amazing cleaning women, Lisa and Petra had just arrived to polish up the lovely girl one last time. It was such a pretty morning.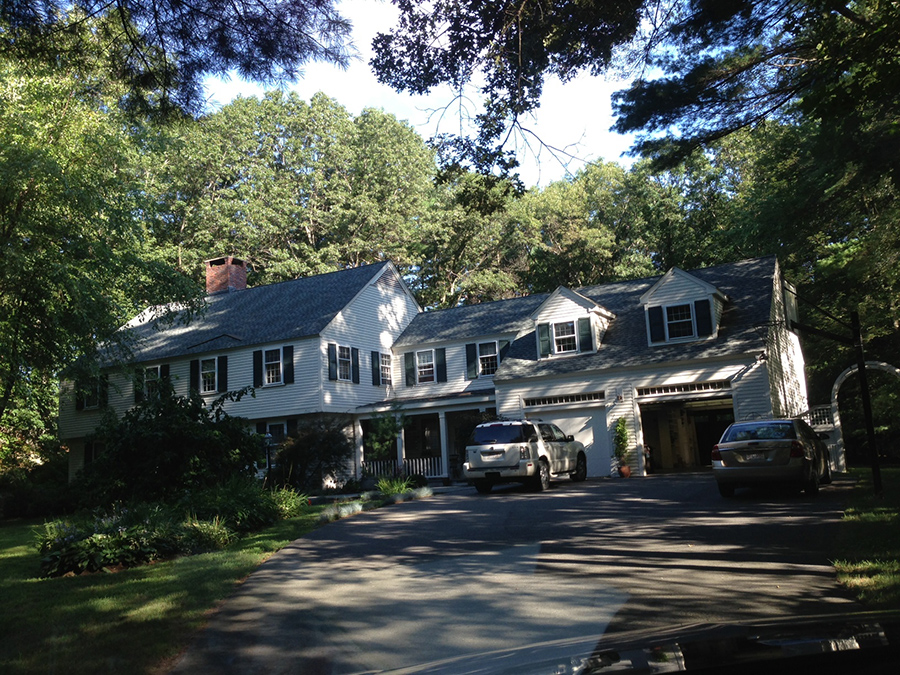 I thought I might get emotional, but I wasn't. Not yet anyway. I took Riley to get groomed, I did a bit of that for myself and drove to the Cape to Helen and Andy's and received a very warm welcome. Last night I slept great for the first time in a long time. The closing was today, this morning and it's all settled.  It's all good. Weird, but good…
I doubt I will be blogging until I start my trip out west. I need to sleep for about a week to recover from this move.
Business: I won't be shooting any additional 2014 senior portraits in Massachusetts.The seniors that I did work with have all been uploaded to the yearbook.
My 508-358-6173 phone number has been disconnected.
I can ONLY be reached at
janet@janetwolbarst.com or 508-479-5349 (cell)
Stay well and stay tuned and SUBSCRIBE AND BOOKMARK THIS SITE for lots of exciting news to come at Janet Wolbarst Photography of Santa Fe! If you have a photographic request for out of state, please contact me, as I will gladly consider the opportunity and possibility.
~ Janet