Alyssa's senior portrait session was a blast.  A blast of personality and a blast of a variety of weather. It was sunny, cloudy, windy… we had it all. This was a late spring session. Mid way through it, we went indoors and worked in the studio. We were able to finish up outdoors and I want to thank this lovely girl from Newton Country Day for coming to me. She was a total pleasure to work with.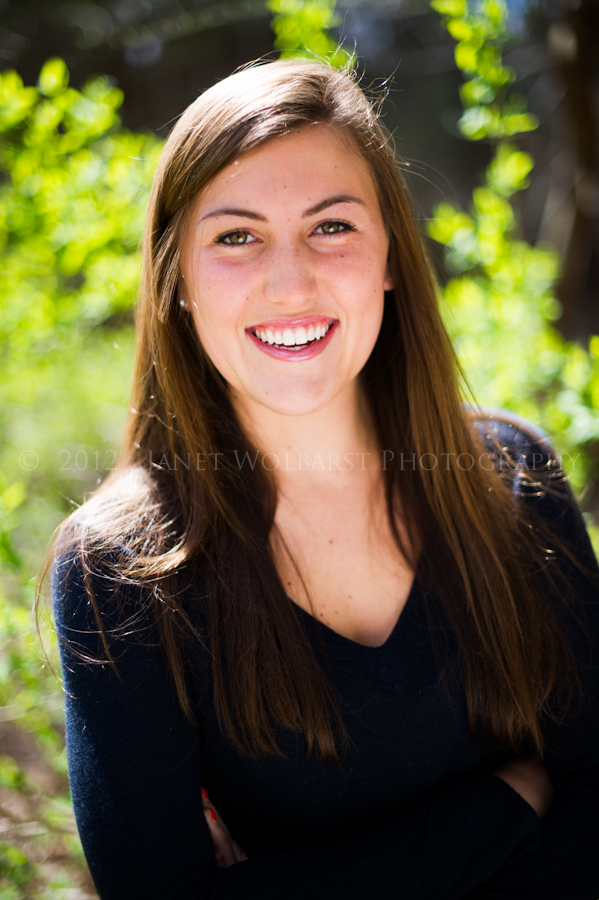 This image is shot with full sun, diffuser and reflector.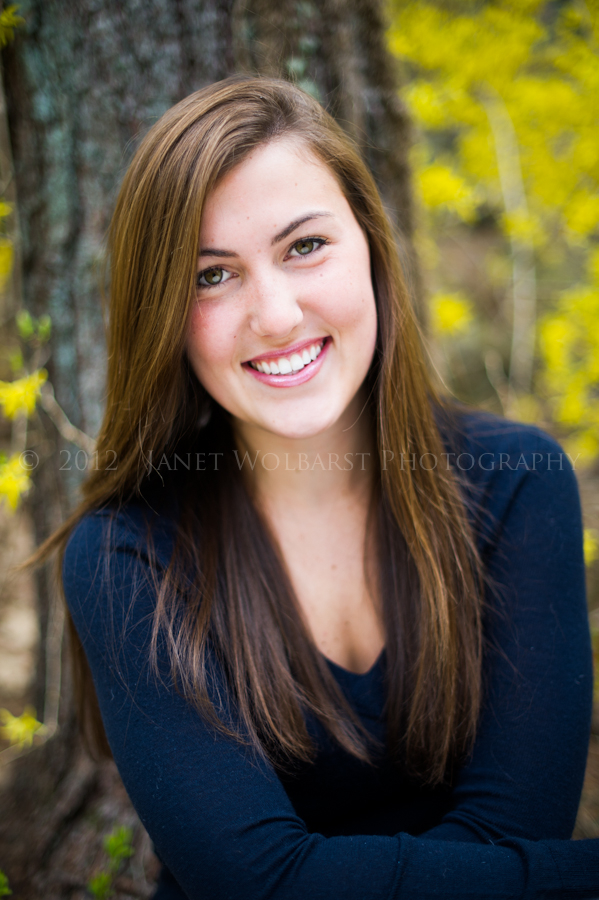 Shot in the shade, the sun went in, very soft, a little less depth.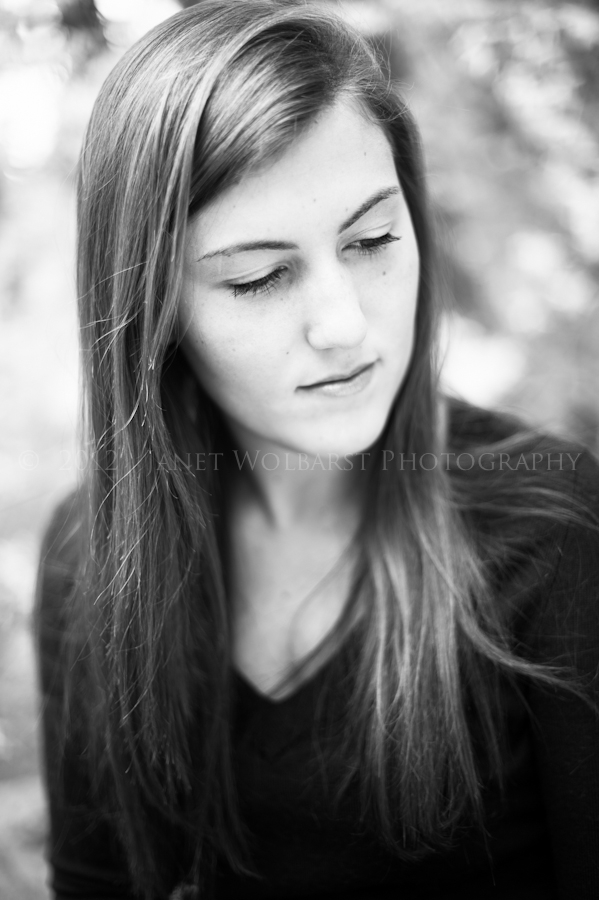 Under cloudy skies, I can grab sensitive, thoughtful portraits, filling the light with a soft reflector.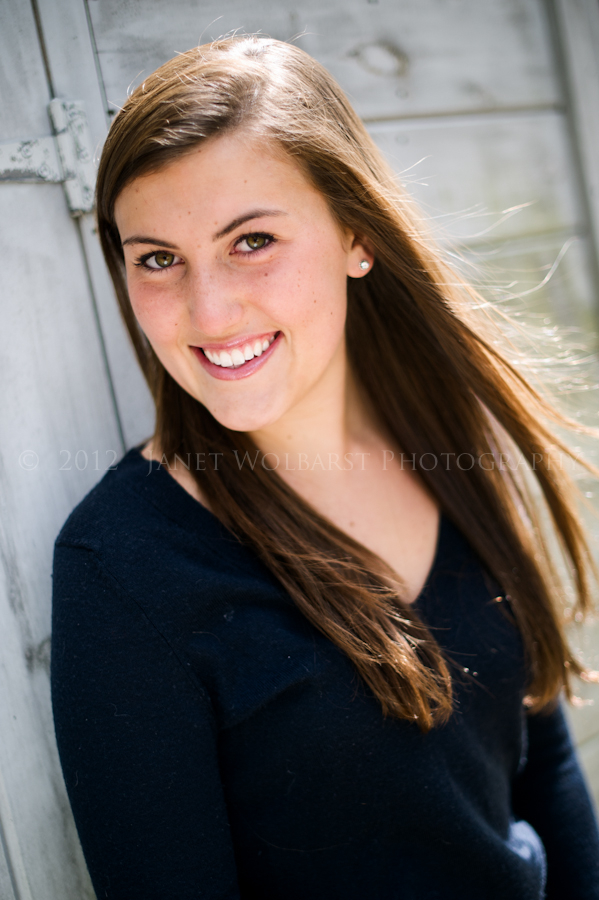 The sun is back! But, we are in the shade.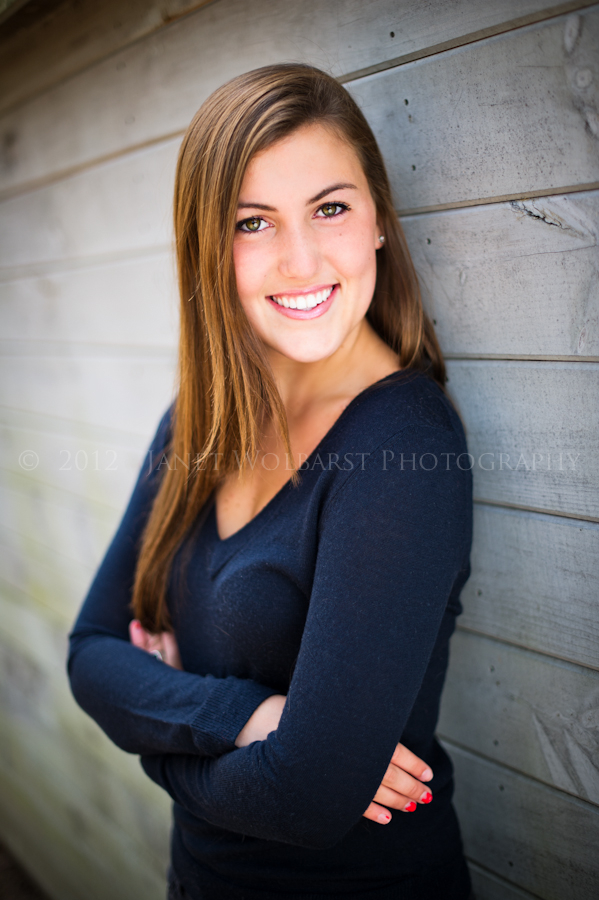 Using multiple sources of light, including bounced light from a home below, I'm able to capture this lovely portrait.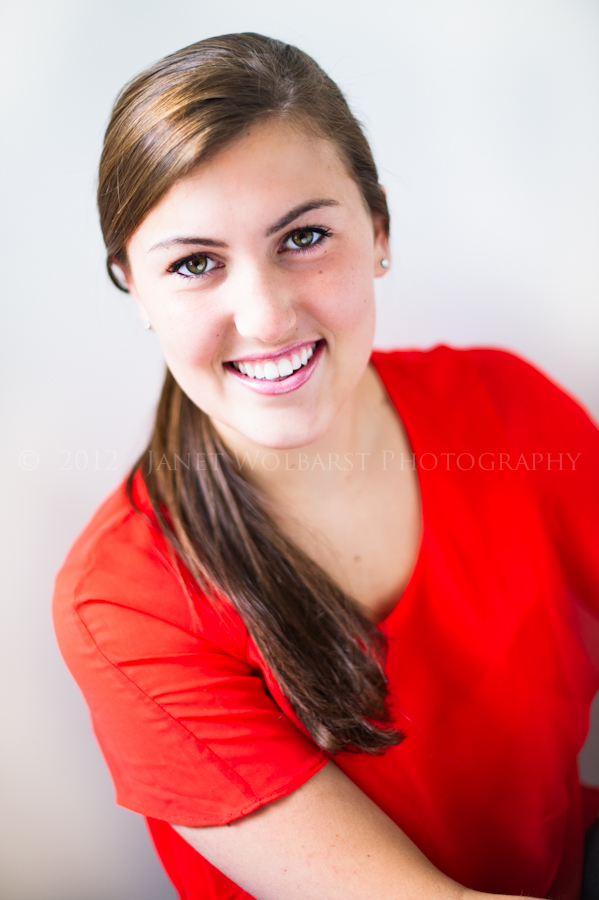 We are using window light and reflector in this natural light portrait, crisp, happy, sharp!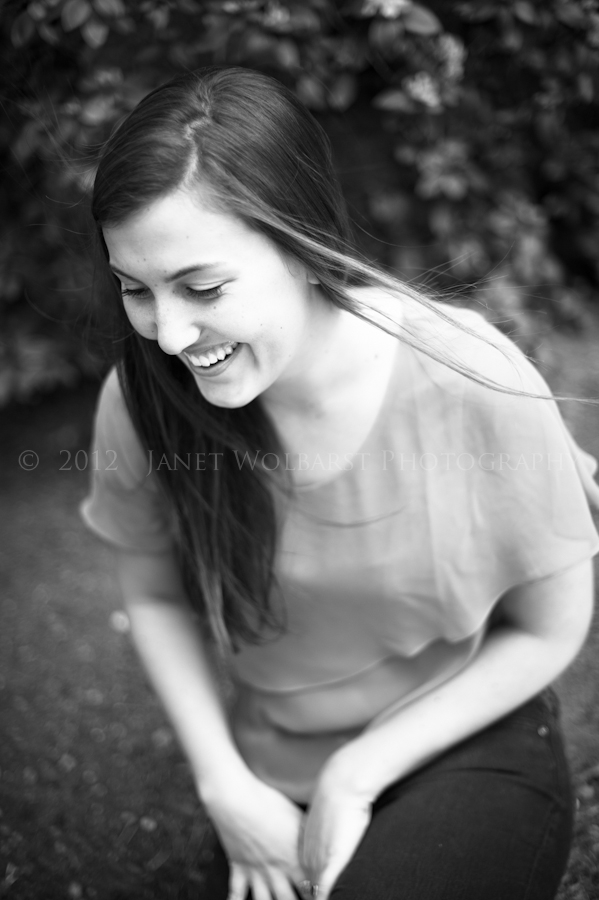 My guess is Riley was nearby…
All done, full of smiles. Another successful session. Awesome Alyssa!